A new way of showcasing success.
Eigenbrodt is a mechanical parts distributor based in Stockholm, Sweden. 
Faced with the need to increase sales, they were in need of a solution that could help the firm do just that, but in a new and inspirational way.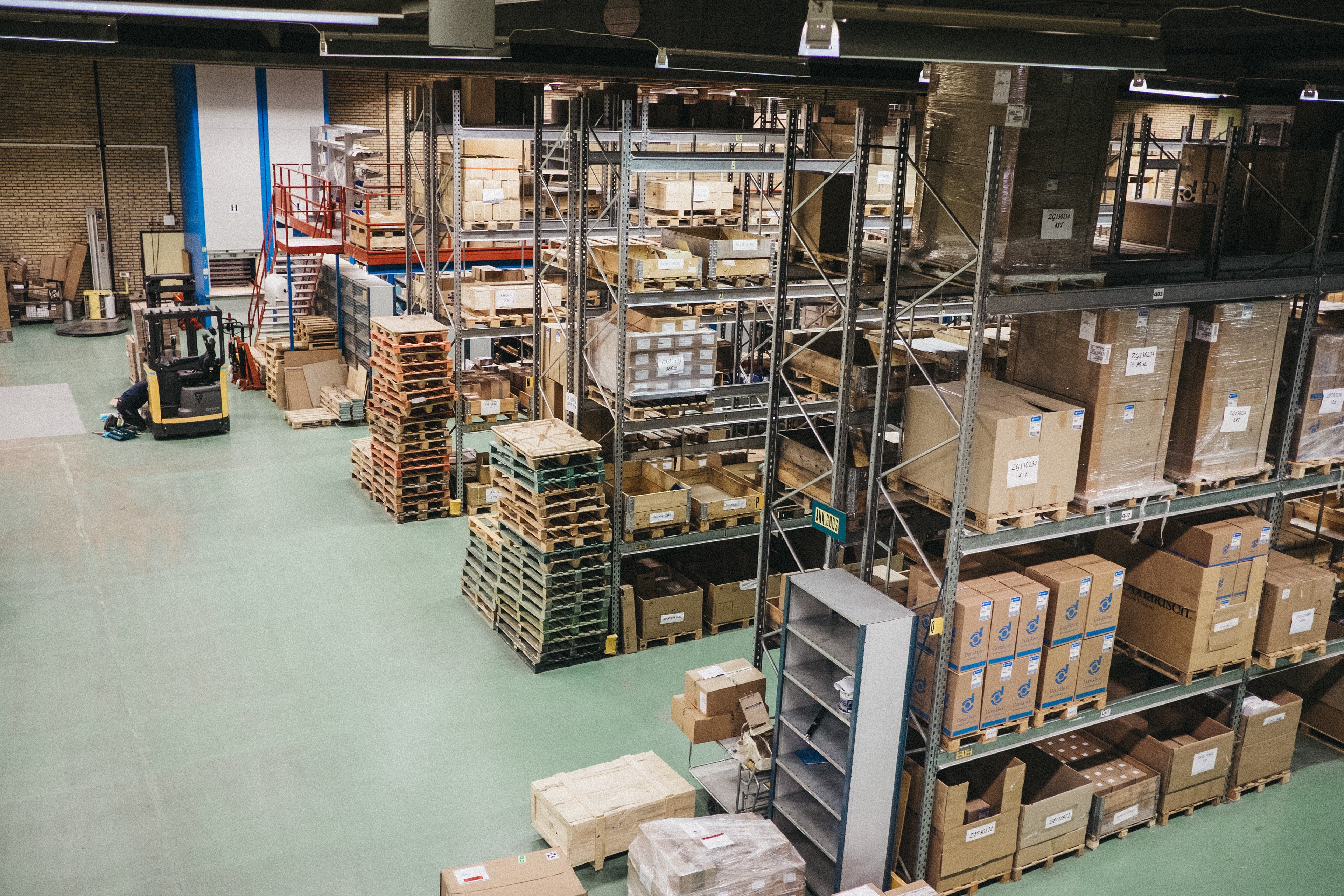 As part of a UX team at Hyper Island, I worked closely with the client to uncover their needs and opportunities. This was done by conducting interviews and by creating customer and experience journeys. Big part of the project was dedicated to research and ideation, with strong focus on the Design Thinking techniques.
Some of the steps and tools involved:

・Quantitative & qualitative research
・A range of user and experience journey
・Future trends and weak signals workshops
・Client ideation workshops
・Fast prototyping and user testing both analogue and digital
・Wireframing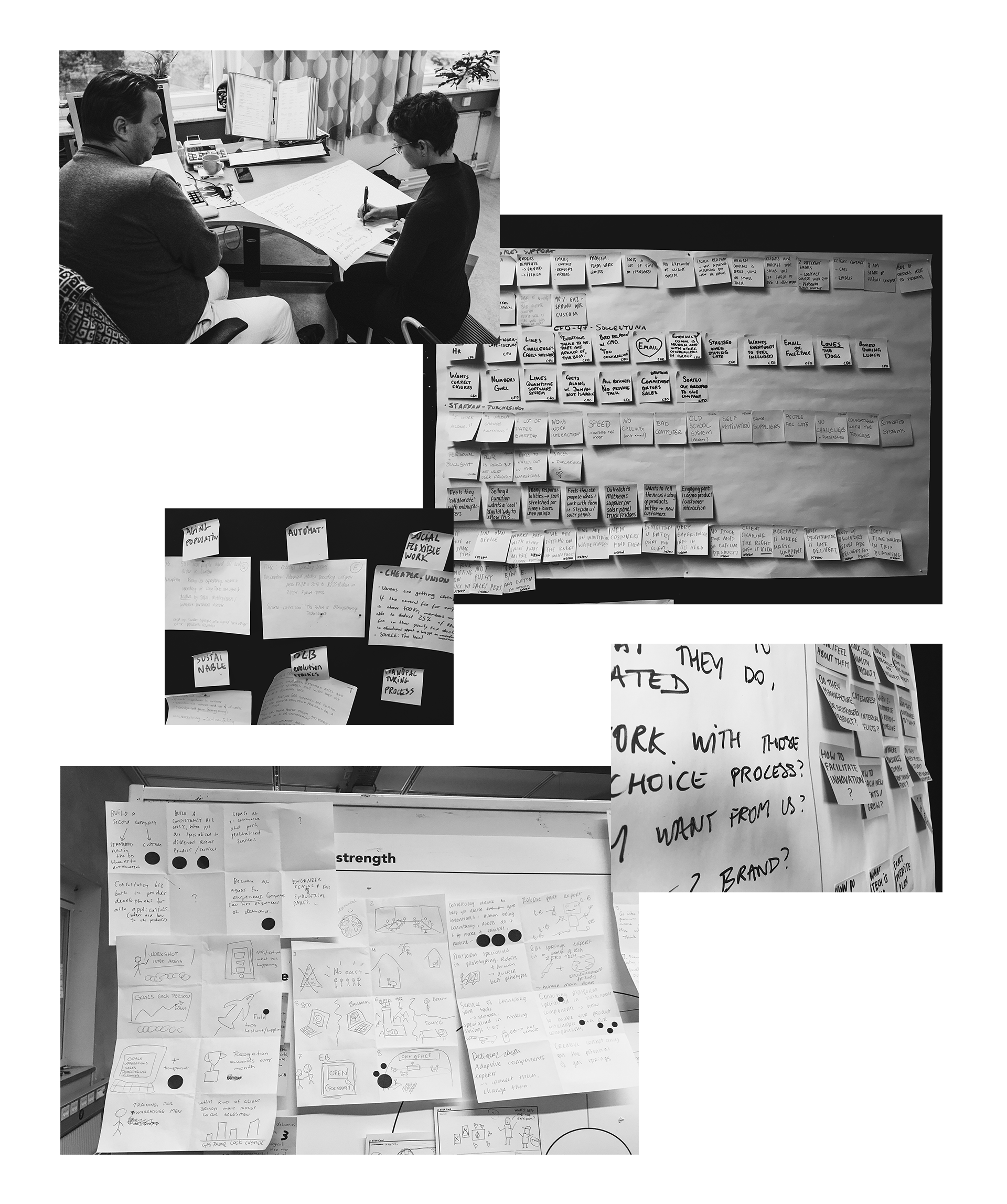 The research phase led to several insights, which were then formulated into points of departure. 
Here we discovered how not only was it important for the company to have a better way to support the sales team, but also how the overall company structure and employees synergy could have been improved in order to generate better profits. 
These were the three main pain points:
1. Support for busy salesmen
2. Team synergy
3. Brand awareness


With over 6,000 products and specifications, it was clear that the sales team needed a fast and reliable way to check up on their stock, product details and usage examples. This is true for experienced salespeople, but even more so for new ones.
The interviews with the employees showed a clear wish for more transparency and better integration among the different departments. 
On Eigenbrodt's client side, we discovered some other areas of improvement: more awareness of the solutions available, but also of the expertise of the company.
So how might we improve team synergy and brand awareness, and at the same time boost the sales? 
​​​​​​​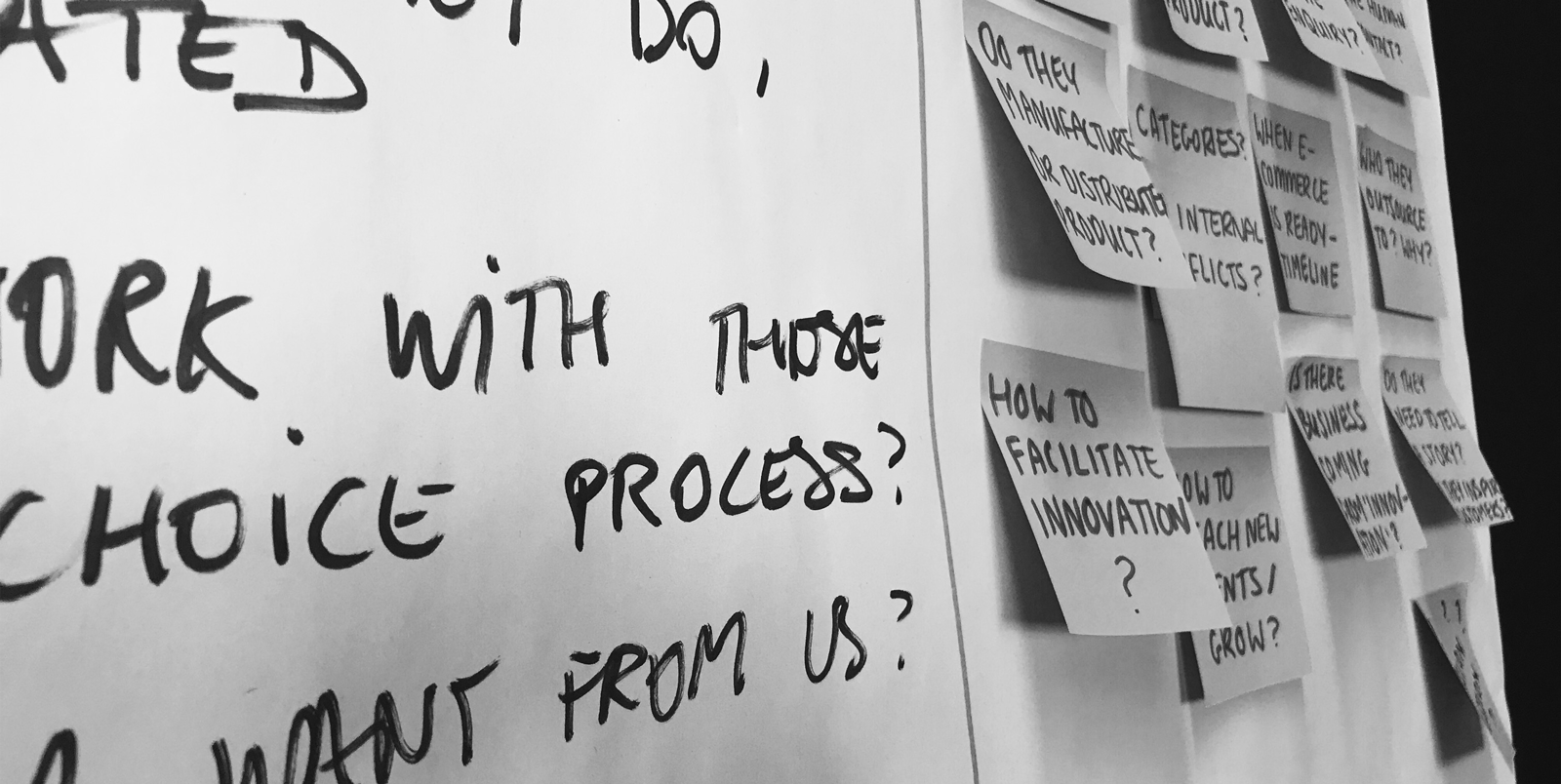 The ideation and test phase lead us to an interesting concept: a digital tool which can provide not only information about the thousands of products Eigenbrodt distribute, but that can also inspire and showcase success stories of the company.
In this way we managed to focus on the sales goal, and by involving the employees in the content creation we will increase employees satisfaction and synergy.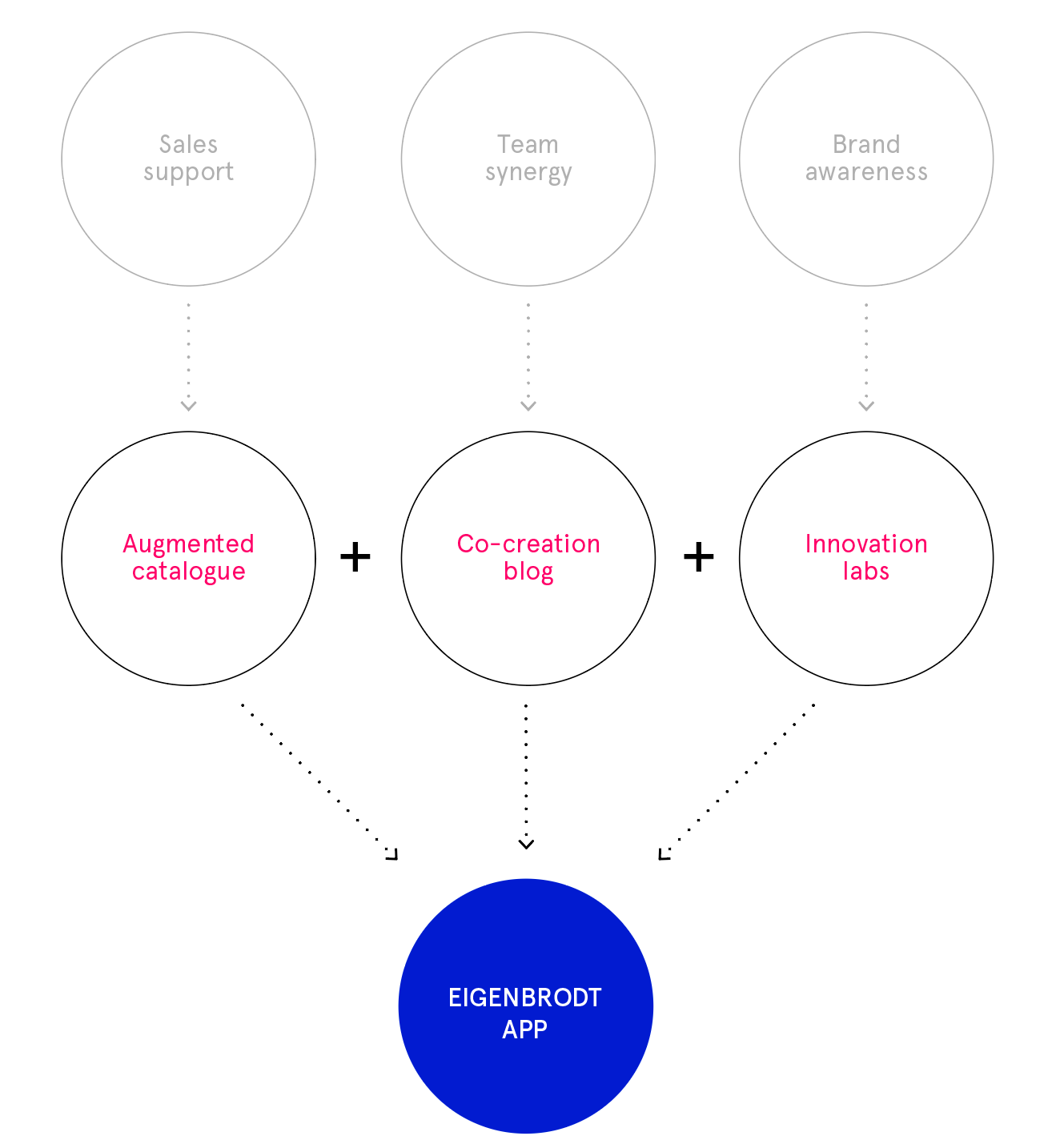 The app concept includes information and stock status of thousands of products, easily grouped in segments for an improved search experience. No more paper based catalogues and brochures, no more doubts about the latest product update or serial number. And moreover, an inspiring platform for a very technical and business-minded field.
A simple yet powerful concept tool for the benefit of many.