Preparing today's students for the challenges of tomorrow.
Unfold prepares students for the workforce of the future, by helping them to understand the social and economic complexities of the world outside of the classroom. Their job is done by offering a collaborative digital platform that allows high school students to work with companies on real issues.
The challenge for this project was to create a brand that could be able to speak to, and resonate with different stakeholders, schools and students. This is where B2B strategies and B2C communications came into play.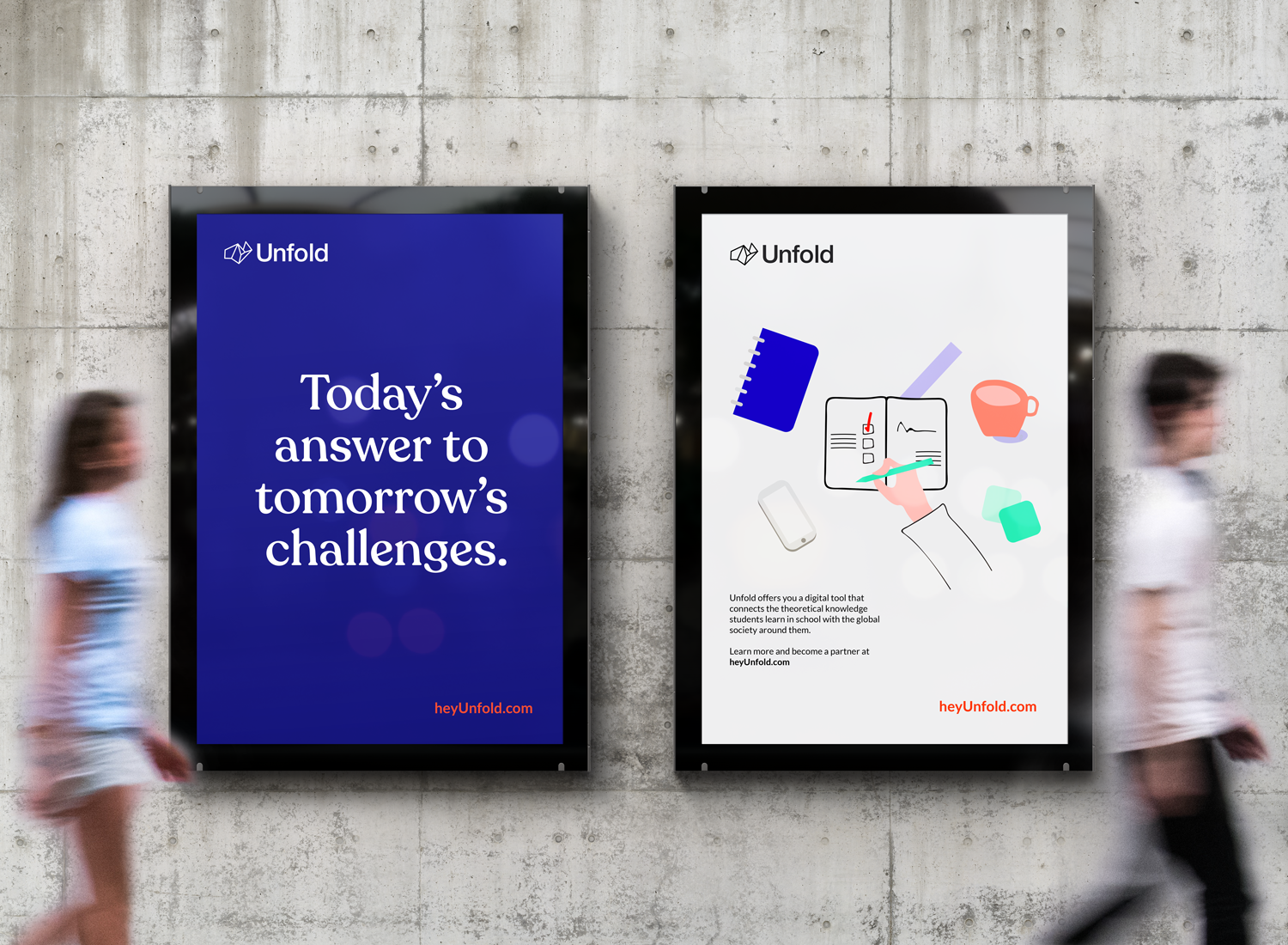 As part of a multidisciplinary team, I focused greatly on the company's new brand platform and communication hierarchy. Values, purpose and company manifesto were developed, leading to the definition of the basic brand principles. I was also involved in workshops with the client and the development of the final visual assets and layouts.

The new brand not only has a new visual language, but a new tone of voice and communication strategy. From a mere content provider, Unfold is now positioning itself as a mentoring partner to school and students, empowering both young people and companies to create a better future.
In the identity, bold colours work in harmony with a quirky yet institutional font, while the illustration style and photography art direction soften the digital look.